CloudZero AnyCost
Any Cost Source,
All In One View
No need to wait for an official adaptor or integrations that are "Coming Soon." With the AnyCost™ API and common data model, analyze all of your cloud, PaaS, and SaaS spend immediately.
A Unified View Of Your Multi-Service Stack
CloudZero ingests 100% of your billing data, normalizes it in a common data model, and presents it in a single pane of glass.
The First Step Toward Complete Allocation
CloudZero AnyCost ensures that your spend data has zero blind spots — an essential first step toward 100% allocation.
100% Provider Compatibility — Yes, Even That One
There's no cloud provider too obscure for us to handle. This is just a sampling of the costs we've managed for customers to date:
Unified AWS, GCP, and Kubernetes costs — and drove 36% cloud savings
CloudZero bridges AWS, GCP, and Kubernetes, giving us a single pane of glass. It's the first place we go to see how much something costs, and it's a single source of truth for our finance, product, and engineering teams.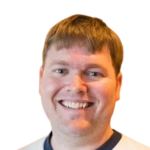 Micheal Waltz
Principal DevOps Engineer, Demandbase
Read full customer story
Combined AWS and Snowflake data for seamless cost intelligence
Now that my Snowflake and AWS spend is organized according to our business, I can look at our different products and features, explore usage history, and see what specifically is driving cost trends.
Read full customer story
Financial Control And Predictability In The Cloud
Eliminate wasteful spending, ship efficient code, and innovate profitably — all in one platform.