Allocate 100% Of Your Shared Cloud Costs, Automatically
CloudZero CostFormation® divvies up shared costs accurately — and automatically.
Combine Cost And Usage Data For Precise Shared Cost Allocation
CloudZero AnyCost™ allocates shared costs based on precise usage data: how much each team, customer, product, feature, microservice, and more used which resources, and for how long.
Get Cost Data You Can Take To The Street
Third-party auditors from the Security Operations Center (SOC) have repeatedly verified our data's security and accuracy, meaning you can take our data to the Street — as numerous CloudZero customers do.
Reveal — And Realize — 100% Of Cloud Savings Opportunities
Most cost platforms have no way to allocate shared costs. When you omit certain costs, by definition, you can't manage them. CloudZero captures and allocates 100% of your costs, showing you where (and how) to save.
Supercharge Your FinOps Maturity
Organizations regularly list shared cost allocation among their top FinOps challenges. Complete allocation is the foundation of FinOps, and CloudZero CostFormation® is the quickest, most accurate route to 100% allocation.
Reduced cloud spend by 23% and powered advanced analytics
Analytics is a key next step in the cloud cost intelligence framework. Our most powerful CloudZero users are already adept at using the platform to find cost insights, but Analytics extends that same power to anyone with a vested interest in keeping our cloud use cost-efficient. We've only just begun to see how significant of an impact this can have on our cloud ROI.

Robert Mason
CTO, Applause
Read full customer story
Reduced annual cloud costs by 36%
[CloudZero] is our go-to tool to understand cloud costs … it's a single source of truth for our finance, product, and engineering teams.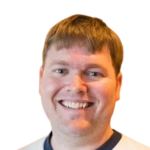 Micheal Waltz
Principal DevOps Engineer, Demandbase
Read full customer story
CloudZero Advisor
Compare Cloud Resource Prices
CloudZero Advisor is a free tool (no login required) that lets you compare the finer points of AWS services like EC2, RDS, ElastiCache, and more.
How CloudZero Powers Efficient Innovation
Unit Cost
Develop and monitor metrics that act as barometers for healthy cloud spend: cost per customer, per product, per feature, per team — or whatever is most central to your business.
Insights
CloudZero Insights collects savings opportunities found by your team, your FinOps Account Manager, and by the CloudZero platform's automated algorithms. 
Financial Control And Predictability In The Cloud
Eliminate wasteful spending, ship efficient code, and innovate profitably — all in one platform.