The Leading FinOps Platform For Cloud-Driven Organizations
CloudZero is the only platform to quantify and maximize the ROI you're getting from every cloud dollar you spend.
Vision
Connect Technical Decisions To Business Results
Every engineering decision is a buying decision. CloudZero is the only platform that shows the real-time cost consequences of engineering decisions — with industry-leading accuracy and granularity.
Values
What CloudZero Stands For:
In Our Words
Delight The Customer
Success hinges on making customers' lives easier — above and beyond what they expect.
Commit, Then Iterate
Perfection is the result of a process, not the work of an instant.
Less Is More
Get the most out of what you put in — don't put in more just because you can.
Treat Nothing As Sacred
The best solution is not always the best-known. Change anything that can be done better.
Wait For No One
Don't limit your achievement by what others approve. If you can see the ideal path, take it.
What CloudZero Stands For: By The Numbers
---
22%
Average cloud savings in year one of CloudZero deployment
3 Mos.
Average time it takes for CloudZero to pay for itself
33%
Average Cloud Efficiency Rate improvement in year one
5B+
Total cloud spend under management for CloudZero
---
CloudZero bridges AWS, GCP, and Kubernetes, giving us a single pane of glass. It's the first place we go to see how much something costs, and it's a single source of truth for our finance, product, and engineering teams.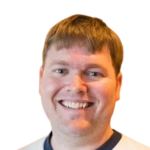 Micheal Waltz
Principal DevOps Engineer
Read story
CloudZero's Growth
From a seedling to the platform transforming cloud cost management.
2019
July
Launched a new modern cloud cost management platform to the market
September
First customer implemented CloudZero to manage cloud costs
2020
June
Joined AWS ISV Accelerate Program to strengthen AWS partnership
2021
January
Became first vendor to combine AWS and Snowflake spend in a single view
September
Launched CostFormation, a code-driven approach for allocating costs
November
Phil Pergola, former CloudHealth executive, joined CloudZero as CEO
2022
March
Became only cloud cost vendor to achieve SOC 1 Type 2 certification
June
Platform officially certified by the FinOps Foundation
July
Launched AnyCost, first API to combine cost data from any cloud provider
October
CloudZero founder Erik Peterson joined AWS Ambassador Partner Program
2023
April
Achieved AWS Cloud Financial Management distinction
June
Raised $32 million in Series B funding from new and existing investors
June
Released Analytics, new BI capability to improve business efficiency
Life At CloudZero
At CloudZero, you'll have the chance to work alongside a passionate, well-rounded, close-knit team in a fast-paced, high-growth environment.
---
If you're the kind of person who:
Has a passion for all things cloud
Is energized by problem-solving
Thrives in a remote-first environment
Wants to build skills and gain new competencies
Is detail-oriented and quality-obsessed
Loves the startup lifestyle
CloudZero is the home for you.
Our Investors
Financial Control And Predictability In The Cloud
Eliminate wasteful spending, ship efficient code, and innovate profitably — all in one platform.