Explorer
View Real-Time Spend Through Any Lens, At Any Time
See 100% of your spend through a single pane of glass. Drill down from Dimensions to resources to root out rogue instances. Answer every cost question you have — and ones you didn't know you had.
The Most Powerful Interface For Ad-Hoc Spend Exploration
CloudZero Explorer puts relevant, timely data at your engineers' fingertips. It's like a FinOps Rosetta Stone: translating 100% of your spend into a common data model and letting all cloud stakeholders see it in the ways that matter to them.
Intuitive interface
Single source of FinOps truth
Monthly, weekly, daily, and hourly data granularity
Map Your Spend To Your Business's Central Value Drivers
Use standard and custom Dimensions — like cost per customer, per product, per segment, per feature, and per team — to view your spend in a framework that mirrors your business.
Unparalleled data quality
Zero spend blind spots
Seamless self-service experience
See How Costs Are Changing — And Why
Rank your costs by dollar change or percent change to see how individual Dimension and resource costs have changed in a given interval. Pinpoint and investigate spend spikes, proactively keeping them under control.
Automatic resource cost ranking
One-click drill-down capability
Easy spend management workflow
Power Engineering-Led Optimization For Durable Cloud Savings
True cloud efficiency starts with cost-effective, scalable code. Through CloudZero Explorer, engineers can see the real-time cost consequences of the code they ship — and act fast if they catch something abnormal.
Send anomalies and reports to relevant engineers
Drive cost-accountable engineering
Create a positive FinOps feedback loop
Simplified waste reduction and decentralized cost accountability
[CloudZero's] ad-hoc exploration is huge. I can limit down to a set of tags, drill down into what's expensive and what isn't, and come up with informed ideas of what might be driving that cost.

Dan Sabath
Senior Software Engineer, Hiya
Read full customer story
Reduced annual cloud costs by 36%
[CloudZero] is our go-to tool to understand cloud costs … it's a single source of truth for our finance, product, and engineering teams.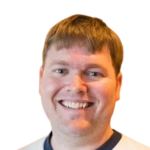 Micheal Waltz
Principal DevOps Engineer, Demandbase
Read full customer story
Reduced time spent managing cost by 90%
CloudZero truly gives us a heartbeat of our spend at all times.
Adam Walker
VP of Infrastructure and Security, Validity
Read full customer story
Supercharge Your FinOps Maturity
Cost Allocation
CloudZero CostFormation® allocates 100% of your spend — regardless of your tagging quality — giving you complete visibility, in a framework gauged to your business structure.
Cost Optimization
CloudZero provides a full suite of cost optimization capabilities: out-of-the-box discount analytics, human- and platform-driven savings insights, expert coaching, and integrations with industry-leading automation services.
Financial Control And Predictability In The Cloud
Eliminate wasteful spending, ship efficient code, and innovate profitably — all in one platform.