CloudZero Budgeting and Forecasting
Drive Accountability And Stay On Budget
Track how you're performing against any budget. Manage and report on past spend, and use it to predict future costs.
Budgeting
Set The Budgets And Track The Progress
Budget For Teams, Products, Projects, And More
Track the cost of anything — teams, features, projects, apps, and more. Give stakeholders real-time visibility into where they stand.
Get Updated On Your Progress
Send regular updates to relevant teams about how they're tracking against any budget. Get notified early when you're on track to overspend.
Forecasting
Follow Trends And Predict Spend
Understand Budget Trends And Past Performance
Summarize how you've performed against budgets. Compare teams, product features, and more to understand trends.
Predict Spend And React Quickly
See how you're performing against a current budget and predict where you'll land at the end of the month.
Gained cost predictability and decentralized accountability
CloudZero [cost intelligence] has helped to alleviate concerns about the predictability of our cloud costs. Our CFO has been aware of our bills and he's very pleased. There haven't been any awkward conversations since, because we've been able to keep everything very well understood.
Greg Farrow
Principal Technical Architect, ResponseTap
Read full customer story
Reduced annual cloud costs by 36%
[CloudZero] is our go-to tool to understand cloud costs … it's a single source of truth for our finance, product, and engineering teams.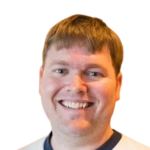 Micheal Waltz
Principal DevOps Engineer, Demandbase
Read full customer story
Reduced cloud spend by 23% and powered advanced analytics
Analytics is a key next step in the cloud cost intelligence framework. Our most powerful CloudZero users are already adept at using the platform to find cost insights, but Analytics extends that same power to anyone with a vested interest in keeping our cloud use cost-efficient. We've only just begun to see how significant of an impact this can have on our cloud ROI.

Robert Mason
CTO, Applause
Read full customer story
Solutions Tailored To Your Needs
Budget Management
Our Budget Management solution guides a team through their spending, and overlooks products, projects apps and more.
Cost Optimization
Identify opportunities for cost optimization — with cloud cost intelligence, plus expert recommendations and coaching.
Financial Control And Predictability In The Cloud
Eliminate wasteful spending, ship efficient code, and innovate profitably — all in one platform.