Get Best-In-Category Kubernetes Visibility
Allocate 100% of your Kubernetes costs, unify them with the rest of your cloud spend, and view it all at a level of hourly granularity.
Overcome Labeling Challenges
Allocate 100% of your Kubernetes spend — regardless of labeling quality — and quantify its business value.
Cost per pod
Cost per cluster
Cost per namespace
Unify Kubernetes Spend With All Other Cloud Spend
Most platforms segregate Kubernetes spend, making it harder to analyze and optimize. CloudZero unifies 100% of your spend in a single view.
Get Maximum Kubernetes Visibility
CloudZero breaks down spend into cluster, namespace, label, and pod. Filter, zoom in, and explore at a level of hourly granularity.
Maximize Kubernetes Efficiency
Through Unit Costs and Analytics, connect your Kubernetes spend to business value — and find meaningful optimizations.
Reduced annual cloud costs by 36%
[CloudZero] is our go-to tool to understand cloud costs … it's a single source of truth for our finance, product, and engineering teams.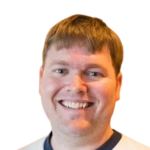 Micheal Waltz
Principal DevOps Engineer, Demandbase
Read full customer story
Reduced annual cloud costs by $2.4 million.
The most valuable tool in my day-to-day work.
Freedom Dumlao
Chief Architect, Drift
Read full customer story
CloudZero Advisor
Compare Cloud Resource Prices
CloudZero Advisor is a free tool (no login required) that lets you compare the finer points of AWS services like EC2, RDS, ElastiCache, and more.
How CloudZero Powers Efficient Innovation
Unit Cost
Develop and monitor metrics that act as barometers for healthy cloud spend: cost per customer, per product, per feature, per team — or whatever is most central to your business.
Insights
CloudZero Insights collects savings opportunities found by your team, your FinOps Account Manager, and by the CloudZero platform's automated algorithms.