A Dedicated
FinOps Partnership
Every CloudZero customer gets a FinOps Account Manager (FAM) who acts as an extension of your team: implementing best practices, monitoring your costs, and supercharging your FinOps maturity.
The Cloud Cost Intelligence Framework
Complete Visibility
Allocate 100% of your cloud costs
— regardless of your tagging quality
Business Context
Combine billing and usage data to get
efficiency metrics that quantify the
health of your cloud spend
Engineering Empowerment
Turn your engineers into autonomous
cloud spend managers
Demystify Your Cloud Spend
The first step CloudZero's FinOps partnership is complete visibility: allocating 100% of your spend in a way that makes sense for your business (no matter how rough your tags are).
Quantify And Optimize Cloud Efficiency
CloudZero provides a suite of efficiency metrics — including Cloud Efficiency Rate™ — that define healthy cloud cost growth and show you where to make cuts.
Power Healthy Spending As You Scale
During monthly FinOps check-ins, your FAM will review your spend environment, pinpoint areas of concern, and suggest cost-control measures.
Reduced annual cloud costs by $2.4 million
The team at CloudZero has been awesome to work with, and they've helped us to break our cost down in ways that make it easier to see what optimizations will get us significant results, in particular lasting benefits.
Read full customer story
Reduced cloud spend by 23% and powered advanced analytics
Analytics is a key next step in the cloud cost intelligence framework. Our most powerful CloudZero users are already adept at using the platform to find cost insights, but Analytics extends that same power to anyone with a vested interest in keeping our cloud use cost-efficient. We've only just begun to see how significant of an impact this can have on our cloud ROI.

Robert Mason
CTO, Applause
Read full customer story
Unified AWS, GCP, and Kubernetes costs — and drove 36% cloud savings
CloudZero bridges AWS, GCP, and Kubernetes, giving us a single pane of glass. It's the first place we go to see how much something costs, and it's a single source of truth for our finance, product, and engineering teams.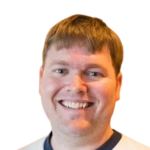 Micheal Waltz
Principal DevOps Engineer, Demandbase
Read full customer story
Take Control Of Your Cloud Spend
The farther you progress through the Cost Intelligence Framework, the more you harness your cloud spend: eliminating surprise costs, empowering your engineers, and making sure you control your cloud spend — not the other way around.
Intelligence tailored to your needs
Give engineers a cloud cost coach
Show finance core cloud efficiency metrics
Supercharge your FinOps maturity
Ship cost-efficient code
Financial Control And Predictability In The Cloud
Eliminate wasteful spending, ship efficient code, and innovate profitably — all in one platform.