Anomaly Detection
Identify Runaway Spend – Before It Happens
CloudZero's AI-powered anomaly detection uses hourly data to detect and flag abnormal spend events — letting engineers prevent overspending, stay within budget, and build efficient software.
Across Customer Base:
$401.74
Average anomaly cost per hour
$19.6B
Total anomalous spend captured (annualized)
Automatically Detect Cost Spikes
CloudZero Anomalies is an AI-powered system that uses hourly spend data to continuously define "normal" spend — and automatically alert relevant engineers during abnormal spend events.
The best part? It trains itself — meaning no manual threshold tuning for you.
Self-training
Full business context
Clear guidance
View Anomalies In The Context Of Business Dimensions
When CloudZero finds an anomaly, it doesn't just point you to the affected resource — it shows you every customer, product, feature, and team using the resource.
That way, you can put spend events in context: tracing cost changes to business events, and quantifying the ROI of every cloud-driven business initiative.
Keep Engineers On Budget
Ping specific engineering teams when they're on track to go over budget, so you can respond proactively — and avoid bill panic.
for you.
A Healthy Feedback Loop For Engineers
CloudZero shows engineers the real-time cost impacts of their building decisions — including when those decisions cost (much) more than expected.
Max-granularity data, presented in business context, lets engineers keep costs under control as they innovate.
100% spend organization
Real-time cost data
Automated alerts and reports
Powered cost-conscious engineering with anomaly alerts
I click 'Review anomaly,' I jump in, and my first reaction is, 'Holy cow, we're up 1,600% of our normal costs!' Had we not been alerted, I wouldn't have caught this.
Peter Agelasto
Co-Founder and CPO, Starchive
Read full customer story
Reduced annual cloud costs by 36%
[CloudZero] is our go-to tool to understand cloud costs … it's a single source of truth for our finance, product, and engineering teams.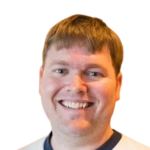 Micheal Waltz
Principal DevOps Engineer, Demandbase
Read full customer story
Reduced time spent managing cost by 90%
CloudZero truly gives us a heartbeat of our spend at all times.
Adam Walker
VP of Infrastructure and Security, Validity
Read full customer story
Supercharge Your
FinOps Maturity
Cost Allocation
CloudZero CostFormation® allocates 100% of your spend — regardless of your tagging quality — giving you complete visibility, in a framework gauged to your business structure.
Cost Optimization
CloudZero provides a full suite of cost optimization capabilities: out-of-the-box discount analytics, human- and platform-driven savings insights, expert coaching, and integrations with industry-leading automation services.
Financial Control And Predictability In The Cloud
Eliminate wasteful spending, ship efficient code, and innovate profitably — all in one platform.