Analytics
Automated Cost Intelligence For Enhanced Visibility And Savings
Analytics lets CloudZero customers pair business fundamentals with automated business intelligence — powering unparalleled cloud-native business efficiency.
Combine Cloud Business Fundamentals And Business Intelligence
Get even more out of CloudZero's powerful data model. Create custom visualizations for any strategic objective — migrations, unit cost metric analyses, savings projects, and more. Then, share the reports with all who need to see them.
20+ data visualizations
10 standard dashboards
Easy self-service
Engage Engineers With Automated Reporting
Once you've set up a dashboard, you can share its data either on an ad-hoc or recurring basis. Analytics data can be exported as a CSV, PDF, or PNG file, in the form of an email or a webhook.
On-demand and scheduled reports
Dashboard snapshots
Raw Analytics data
Integrate CloudZero Data With Third-Party BI Tools
CloudZero's webhook export lets you integrate Analytics with any automation tool, such as MuleSoft and Zapier, to deliver CloudZero data to hundreds of other applications.
Lock Down Cloud Cost Basics With The Standard Dashboard Library
All CloudZero users get access to the Standard Dashboard Library, 10 dashboards that provide one-click access to fundamental cloud cost info — including: AWS reservation coverage, tag coverage, invoice reconciliation, EC2 usage, and more.
Tagged/Untagged spend overview
Three-month spend forecast
Full cloud resource inventory
Reduced cloud spend by 23% and powered advanced analytics
Analytics is a key next step in the cloud cost intelligence framework. Our most powerful CloudZero users are already adept at using the platform to find cost insights, but Analytics extends that same power to anyone with a vested interest in keeping our cloud use cost-efficient. We've only just begun to see how significant of an impact this can have on our cloud ROI.

Robert Mason
CTO, Applause
Read full customer story
Reduced annual cloud costs by 36%
[CloudZero] is our go-to tool to understand cloud costs … it's a single source of truth for our finance, product, and engineering teams.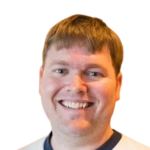 Micheal Waltz
Principal DevOps Engineer, Demandbase
Read full customer story
Reduced time spent managing cost by 90%
CloudZero truly gives us a heartbeat of our spend at all times.
Adam Walker
VP of Infrastructure and Security, Validity
Read full customer story
Supercharge Your FinOps Maturity
Cost Allocation
CloudZero CostFormation® allocates 100% of your spend — regardless of your tagging quality — giving you complete visibility, in a framework gauged to your business structure.
Cost Optimization
CloudZero provides a full suite of cost optimization capabilities: out-of-the-box discount analytics, human- and platform-driven savings insights, expert coaching, and integrations with industry-leading automation services.
Financial Control And Predictability In The Cloud
Eliminate wasteful spending, ship efficient code, and innovate profitably — all in one platform.