Insights
Reveal And Realize Nuanced Savings Opportunities
Log, rank, and realize deep cloud efficiencies — surfaced by your engineers, your FinOps Account Manager, and the CloudZero platform itself.
Find Insights From 100% Of Your Cloud Investment
Because CloudZero ingests and allocates 100% of your spend you can be sure that insights come from a holistic audit of your full cloud investment — no exceptions.
100% allocation — regardless of tags
Common data model
Insights captured from all spend
Get The Best Of Both Human And Machine Analysis
CloudZero Insights can be generated manually by human beings — your engineers, our FinOps Account Managers (FAM) — and automatically by our platform. That way, you'll never miss a savings opportunity, no matter how obscure.
Automated insights
Expert recommendations
Hidden savings opportunities
Drive A Repeatable Optimization Workflow
Rank insights by numerous criteria: cost impact, category, status, effort level, and more. This way, your team can intelligently prioritize the most impactful savings — with a clear idea of how much work they will take.
Reveal highest-value savings
Assign to relevant engineers
Decentralize cost accountability
Power Cost-Efficient Cloud Infrastructure
Insights are one more way CloudZero lets you reduce the cost of your cloud infrastructure without sacrificing its efficacy. The same value to your end-users + less cost to you = more business value.
Watch The Savings Pile Up
CloudZero tracks the savings you realize through our platform, so you can see — and share — the business value you generate in concrete terms.
Cost-conscious engineering maximized cloud ROI
CloudZero helps us efficiently design new features and products as we innovate and grow as a company.
Brian Morehead
VP of Cloud Operations, Malwarebytes
Read full customer story
Reduced annual cloud costs by 36%
[CloudZero] is our go-to tool to understand cloud costs … it's a single source of truth for our finance, product, and engineering teams.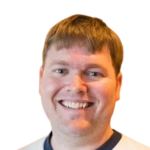 Micheal Waltz
Principal DevOps Engineer, Demandbase
Read full customer story
Reduced cloud spend by 23% and powered advanced analytics
Analytics is a key next step in the cloud cost intelligence framework. Our most powerful CloudZero users are already adept at using the platform to find cost insights, but Analytics extends that same power to anyone with a vested interest in keeping our cloud use cost-efficient. We've only just begun to see how significant of an impact this can have on our cloud ROI.

Robert Mason
CTO, Applause
Read full customer story
Supercharge Your FinOps Maturity
Cost Allocation
CloudZero CostFormation® allocates 100% of your spend — regardless of your tagging quality — giving you complete visibility, in a framework gauged to your business structure.
Cost Optimization
CloudZero provides a full suite of cost optimization capabilities: out-of-the-box discount analytics, human- and platform-driven savings insights, expert coaching, and integrations with industry-leading automation services.
Financial Control And Predictability In The Cloud
Eliminate wasteful spending, ship efficient code, and innovate profitably — all in one platform.